The hidden talents of Concord students
Every student at Concord has a talent, but sometimes these students do not have an opportunity to show what they're passionate about or the skills they have developed. Today we are going to give some of them their spotlight and share their hidden talents.
Graphic designers are able to connect their artistic skills with technology and make video games, short films, websites, etc. Sophomore, Brigham Bentley is doing just that by creating designs of his own. Bentley started doing graphic design when he was 14 years old. He says, "I love video games and short films. I wanted to do visual effects for those and make my own." Over the past two years, he has worked to get better at it. He says, "Anytime I don't know something I watch a tutorial." At the moment he is using these designs in art class, but later he is hoping to go into this field and make his own video games. 
Freshman, Saniya Newton is an excellent roller skater. She is one of the students who particularly liked going to All Skate last Wednesday because she could show off her skills. She started learning how to skate when she was 7 years old. She shares, "I went to my cousin's birthday party and my aunt and older cousin taught me to skate. I wanted to get better so I kept doing it." Newton is able to do many tricks while skating: spinning, skating backward, and dancing. She is also able to do a trick called shooting the duck, where the skater gets into a low position, and the supporting leg is bent into a 90-degree position. Then, the skater sticks their other legs straight out and touches their toes.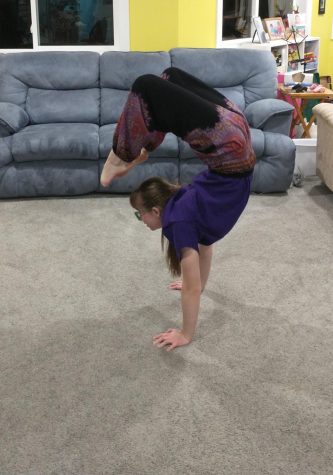 Sophomore, Paige Morris started doing gymnastics when she was in first grade. She says, "I didn't like wearing tights in dance, so I quit that. Then I started doing flips off the couch, and my mom put me in gymnastics." She started at Studio 306 with her first coach, Bridget. She says, "Bridget played a big part in my life." The skills she learned from gymnastics have helped Morris in other aspects of life. She says, "During track, I was doing hurdles, and I tripped over the hurdle. I landed in a front walkover, so I did not fall."
About 7% of the people in the world know how to play the guitar, and one of those people goes to Concord. Freshman Brayden Grindall taught himself how to play a Jackson King V electric guitar two years ago. He says, "I watched videos of people playing and learned from that." Since he began, his favorite part has become "making music". His favorite type of music to play is rock and metal. He usually plays by himself but will sometimes play with his friends.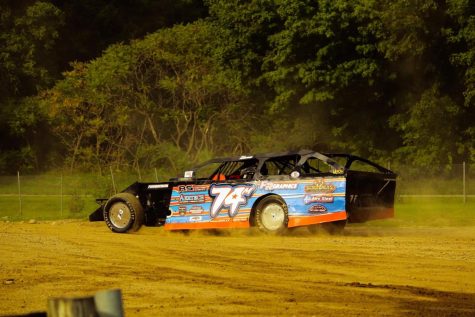 Sophomore, Manix Furqueron is a race car driver. He began when he was 7 years old. He says, "My dad used to race cars, and then I liked it and started." His favorite part about it is winning. He says, "I keep doing it because I am decent at it and want to do it." Since he began racing, Furqueron has won about 45 races.
All of these students have exceptional talents, and we are honored to be able to share them with our audience. If anyone knows someone with an interesting hobby outside of school that we could possibly highlight in the future, please let us know.