Senior spotlight: Maddy Connelly
Maddy Connelly is a dedicated and hardworking student, which makes us honored to shine our senior spotlight on her. Maddy is involved in many activities outside of school. She is the president of NHS and a member of student council. 
Connelly has been doing many activities so she can get the career she desires. She would like to become a neurosurgeon. Maddy has been interested in the nervous system and the brain since seventh grade. To pursue this career, she plans on going to college. Maddy has been accepted into Wayne State and is waiting to hear back from U of M, which is her dream school. During the interview, Maddy was asked, "where do you see yourself in 20 years?" She responded with, "I feel like I would be out of college and starting my career, which will be nice and exciting."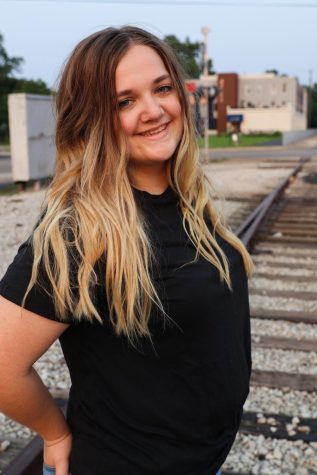 Mrs. Colangelo has had Maddy as a student for two years. "When I think of Maddie, I immediately think-energy,  enthusiasm, and determination.  All great qualities in a student."
Maddy explains that Mrs. O has really pushed her every year. "I want to thank Mrs. O for always pushing me and believing in me."
Mrs. O feels the same way about Maddy. "I am so incredibly proud of Maddy and how much she has grown as a leader and a role model over the past four years. It has been an honor to be her teacher and witness her spreading her wings and watching all of the amazing things she is doing. I can't wait to see all she will accomplish in her future – I will miss her terribly but am so excited for her to pursue her passions!"
Senior Lauren Gray is a classmate and friend of Connelly's. She is a member of student council alongside Maddy. "I've gotten a lot closer to Maddy this year because we've had most of our classes together. She definitely inspires me because of all of the amazing work she does for the school. She says how she wants to leave a legacy behind once she leaves Concord and I know that she has through her dedication to the school and all of the positive impacts she has made through the students," Gray says.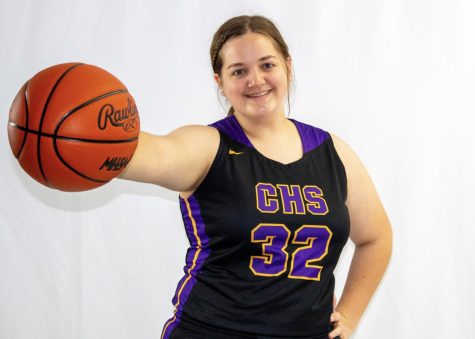 In her free time, Maddy enjoys playing basketball, hanging out with her friends, traveling, and working. Going back to her love for traveling, Connelly says "I want to travel a lot in my life." One thing on her bucket list is to make it to all fifty states. 
Another amazing way Maddy left her mark on the school was that she co-founded the Puppy Protectors. The inspiration for this project was Kayla Miller and Maddy Connelly's love for animals. "I had to come up with an idea for my leadership class. Kayla Miller and I knew we wanted to do something with animals, so we reached out to them," Connelly adds.
For most seniors, they start to realize high school is a very memorable experience. "The relationships I've made with teachers and just seeing people every day," Is what Maddy says she's going to miss the most about high school. 
Sophomore Savanna Payne is one of Connelly's closest friends. "I would describe Maddy as a very loving and caring person. No matter what is going on she keeps her calm and is willing to help anyone in any way she can." What Savanna said shows what kind of person Maddy really is. As we have heard from many people, Connelly makes a positive impact on everyone's lives. "Maddy has made a huge impact on my life in many different ways but if I had to pick just one I would say that Maddy has made an impact on my life just by being there and being one of my closest friends. Maddy has taught me many different things about school, friends, and just life in general and without her, I don't know where I'd be," adds Payne.
"What piece of advice would you give to upcoming freshmen?" Maddy was asked. "Always believe in yourself and truly dedicate yourself to what you're doing," Connelly adds. 
Mrs. Colangelo wants to leave Maddy with this piece of advice: "Stay curious (and nice) and stay demanding of all the people around you-you make them adhere to high standards because of the student you are!" We wish Maddy good luck in all her future endeavors.