Summer Kickoff
Concord hosts the first Summer Kickoff!
With the perfect weather, an amazing event for students and staff was planned on May 11th at Gottschalk Park. The day was filled with sand volleyball, basketball, baseball/softball, food, and fun! 
On behalf of the student body, we would like to thank Mrs. O and the student council for planning this event. Without them, this event wouldn't have happened. We would also like to thank Mr. Couling for helping us transport everything down to the park and making t-shirts for us. Last but not least, we would like to thank the cafeteria staff for helping us put on a tailgate-style lunch.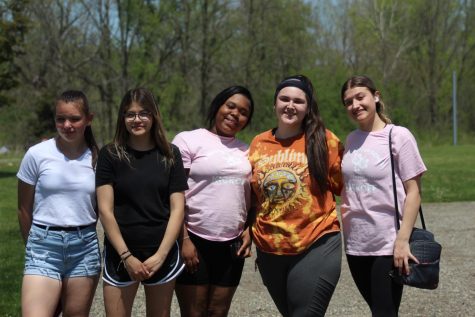 Sophomore Alyssa Lebron thoroughly enjoyed the summer kickoff and explained her favorite part: "Hanging out with my friends and just having a good time." Next, she shares what she was most impressed by: "I was most impressed by the food. [The day} was perfect just the way it was; I wouldn't  change anything." 
Senior Madison Coburn enjoyed her time at the park. "It was a great experience with friends, and I enjoyed the relaxed atmosphere and outdoor activities!" 
Junior Ella Woolworth is our student council president and helped plan this event. She explains that "It was really fun to plan an activity that brought the whole school together."
Everyone enjoyed this community-building event. We hope to make this into a new tradition at Concord High School and continue it for many years to come. Thank you to everyone who made this event possible!