Behind the scenes: An inside look at the Concord vs. Quincy softball game
Thursday, April 27th the girls on the Concord varsity softball team played Quincy High School, and it was an incredible game to watch. With it being a doubleheader, the girls had to work harder and put in more effort. They really came together and got through tough spots with good attitudes.
The first game Iyla Weeks pitched a really good game with few errors, but the score ended the game Concord with 5 and Qunicy with 12. Mr. Buck the softball coach says, "They started off really well and had one bad inning; other than that they played a whole solid game other than that one inning." The energy level in the first game was so high and then it faded by the second game.
The second game the players knew what to improve, and they started hitting the ball better off the pitcher, and Zoe Schultz had three great contact hits with the ball. Schultz shared her thoughts on the game: "We played good and we are slowly and slowly getting better." Madi Barrett had three amazing hits and earned three RBI's, she also hit a double in another play. At the end of the game, the score was Concord with 7 and Quincy 12. 
Riley Adams played really well and pitched a good game, but there were just a few errors that kept Quincy ahead of them. Adams' favorite part of the game was "when [she] threw a changeup and the batter got stunned and swung when it's not even there.  Another thing is when [they] were down by a lot but…came back in the last inning and closed the gap a little."
The most improved area Coach Buck says is "the work ethic this year; the kids are working so hard, but there was one inning that kind of derailed us, but the players are starting to improve. The errors are starting to go down, and they are doing a pretty good job at the plate. Overall I'm impressed with their attitudes and work ethic." Buck has been the head coach for two years now and enjoys creating deeper connections with the players who he doesn't see everyday in class. Buck would like to add, "I am super proud of these girls for their coachability; that's probably the biggest thing about coaching is how hard it is having players that aren't necessarily as coachable. I really feel this year this group is really coachable and talented and taking everything I say to heart and improving the things that I notice." 
This week Thursday, May 4th, 2023 the girls play another doubleheader and go against Union City. They want everyone there cheering them on and supporting them as they play hard with only a few games left in the season.
Leave a Comment
About the Contributor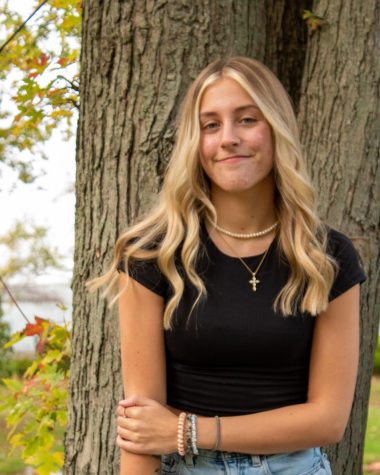 Brianna Crosby, Staff Writer
Hi! I'm Brianna, and I'm a senior here at CHS. My part-time job is delivering pizzas at Cottage Inn in Hillsdale, which I love.  I'm interested in pursuing...