The Concord Classic Weekend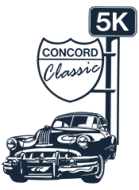 Have you ever wanted to plan something with your friends or with family but didn't know what to do? Well, this year on June 24, the Concord Classic begins, and there will be plenty of activities for you and your friends/family. The Concord Classic is only on the weekends between June 24 and June 26.
The Concord Classic has been around for seven years with Matt Lehman being the event coordinator and Jason Blossom being the village manager. They have worked together for years now to make the Concord Classic fun for everyone. You don't have to be a certain age; the Concord Classic is for everybody.
The events that will be present are volleyball, cornhole, live music, bounce houses, and more. There will be both cornhole tournaments and basketball tournaments. They will have a pitching machine and a bunch of other fun activities. You can't get bored. There will also be food trucks, concessions, and a car show on June 22nd. The Concord Classic 5k and the ½ mile kids run occur during this event. Whatever you want to do, it's there! 
If you have never been to the Concord Classic, this year you're going to want to come and see the new game that was added to the number of activities. If you thought last year's firework show was big, just wait until this year. 
The Concord Classic will be needing volunteers, so if you would like to volunteer, email Mr. Lehman at: [email protected] 
If you'd like to see the activities and time of events, here's the Concord Classic website: Concord Classic Weekend 2022