PLTW: Introduction to Engineering Design
If designing and creating 3D models is something that you are interested in, look no further. Here at Concord High School, we offer an Introduction to Engineering Design (IED) program through Project Lead The Way, or PLTW. This course gives students the experience of how to model and 3D print designs that can be utilized through additional engineering courses and careers in the engineering field.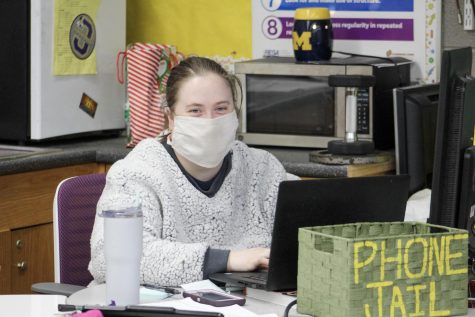 IED instructor Mrs. Reed shared some details about this exciting new class and what it has to offer:¨PLTW is based on giving students some of the basic principles of how to go about the design process in engineering. The designing, prototyping, and testing of our 3D printed models give us an insight into what it's like in the real world if you are considering going into engineering.¨ Fusion360 by Autodesk is the program that the students use to model their projects, which gives them access to an abundance of tools to create precise designs, which can be later printed through one of four 3D printers. 
Even if you do not plan to enter the engineering field after high school, this course could still be a great experience to learn how to use the program and to see your creations come to life. Freshmen Maddy Okley stated that ¨I think the class is a great way to be able to learn the basics of engineering in a hands-on environment and to express how creative you are.¨ Some of the projects that have been created by the students vary from custom AirPod cases to keychain ornaments, which are all created using the Fusion360 program.
If you are considering taking this course, you should not pass up the opportunity. Not only is it a fun course, but it also can be beneficial for both in and out of school and could potentially Lead The Way towards a great career path in the engineering field.