Senior Awards Night
Community members recognize seniors for their success.
On May 17th, Concord High School hosted the annual Senior Awards ceremony. Many future CHS graduates were honored throughout the night. The students of Concord were given awards and scholarships from alumni organizations, memorial scholarships, colleges, and countless other generous organizations and families. Department awards were also handed out for both core and elective classes.   
Madison Coburn received many awards throughout the night. She shares that she is sincerely grateful for these awards: "I am highly honored by the awards and scholarships I received. I was surprised at many awards, especially the four year science award. These scholarships have significantly reduced the cost of my education, and I am beyond grateful."  Coburn's efforts in academics, leadership, and rigorous coursework all led to her success.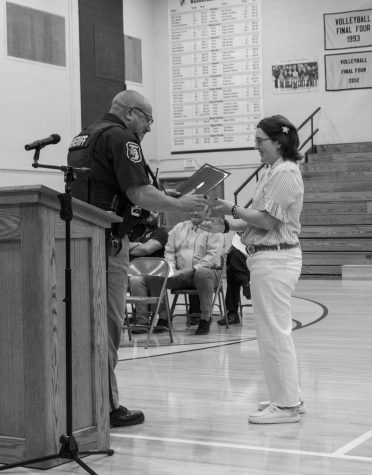 Successful student Isaac Waldron was recognized many times throughout the night. He received many athletic awards along with academic awards. "I felt very honored to receive the awards I did, and I also felt very proud to be part of a night so special for the seniors!" His ability to work hard as a four sport athlete was recognized. 
Autumn Cornell explains why she is super grateful for each and every award she accepted. "It was really nice to be recognized for the hard work that we have put in throughout the school year." Cornell is attending Seattle Pacific University in the fall.  
Graduating Senior, Adair Artis received many awards such as certificates of achievement in NHS, Senior Art, Plant Science, and Calculus. He also earned the citizenship award, Senior scholar-athlete, and Senior academic achievement top 10. He shares that, "It felt great to be announced for my accomplishments for my hard work." We can't wait to see Adair's success at Grand Valley State University in track and cross country.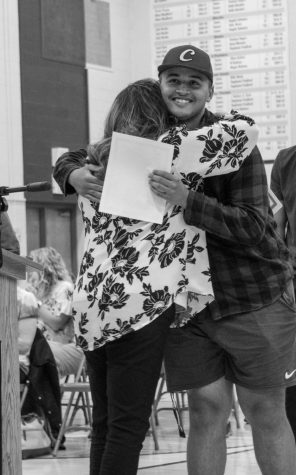 The night was filled with much excitement and gratitude, especially from Sam Kessman. She shares her experiences: "It was pretty surprising, especially the academic athlete of the year. I wasn't expecting to win that with how talented our class is at sports. It was also really special to win the Beryl and Margaret Luttenton scholarship because when Margaret passed, we bought their old house, so we have farmed in the same house they did, which was the basis of the scholarship." Kessman will be attending Western Michigan University in the fall where we are certain she will light up campus with her bright personality. 
Our counselor, Mrs. Otto has helped many of these students apply and get these awards and scholarships. "When I reflect on what our small school is able to provide and our student's willingness and ability to take these opportunities and succeed, I can be nothing less than impressed!  What really is impressive is not necessarily the achievement itself, but more the journey each student had to take in order to achieve that success.  Some make it look so easy, but I have been witness to the drive, dedication, and perseverance they have exemplified that leaves me feeling comfortable as we watch them move on to the next leg of their journey knowing they have the skills to conquer life's challenges." The students of Concord want to thank Mrs. Otto for all that she does for our small school.
Students and staff of CHS are proud of each and every one of the students in the senior class. We know that they will go on to do great things throughout their life. Thank you seniors for showing underclassmen that hard work and dedication pays off in the long run!