Staff Spotlight: Our Secretary Mrs. Couling
Mrs. Couling is our newest staff spotlight because she deserves some great recognition for all that she does for her students and the staff.
Mrs. Couling has been at our district for 18 years, 9 years as the high school secretary. For education, she graduated from Concord High School in 1992, then she went to Kellogg Community College where she played volleyball and attended the Jackson Business Institute, earning her medical secretary degree.  She started her career by working for Dr. Clary in Jackson and the Concord Medical Office for several years before becoming a stay-at-home mom for her two daughters Alyssa and Makenzie.
When her youngest daughter Makenzie started kindergarten, she had her first job at Concord schools wiping tables in the kitchen because they needed the extra help. For the next three years, She transferred to cooking and serving. Couling explains, "My end goal was to try and get a full-time secretary position, so I could have the same schedule as my girls and still do the work that I love."
Patiently waiting for an opening, she worked several different jobs in the elementary school to get as much experience as she could.  One of her first jobs in the elementary school was as a playground aide for a few years and then she later on transferred to a title I aide position and then on to library specialist for a few years before she was finally hired as the high school Secretary we know today. Couling quotes, "out of all the jobs I have had before moving to high school, my favorite was the title I aide position.  I loved working one on one with the young students and helping them learn and watching them grow."
     It took many years, but she finally reached her end goal of being a high school secretary. She was quick to notice that she needed to be really good at multitasking and organization, which she thinks are her strongest traits and so do others. Her good friend and co-worker Mrs. Clark describes, "Since coming to work at Concord she has been my person that I can share with and talk to about everything, I am so grateful that I have her! Filling in for her makes me realize how important she is to keep this school running day to day and she's always so organized and a great instructor so it makes my job easier. I have known her for about five years. My favorite characteristics about her are now at work she's so professional and organized and has an answer for everything, and outside of work she is very fun to be around and such an inviting and caring person."
Mrs. Couling is always staying busy whether that is talking on the phone, taking attendance, working on a report, or helping a student or staff member all at the same time. Not only is she a secretary to us but she's also like a mom. She loves talking with the students and helping out when she can. She has given lunch money, clothing items, listening, support, and advice. She treats her students as if they were her own.  A particular student being she sees herself talking to often is also one of our staff members Connor Haire. He explains, "I really enjoy stopping in the office to see Mrs. Couling! Whether it's first thing in the morning, in between classes, during lunch, or at the end of the day. She always brightens up my day and I always leave the office with a smile on my face!"
One of the best bonds between our staff members is Mrs. Couling and Ms. Price. Couling adds, "I love working for Ms. Price, we've been together for nine years and can finish each other's sentences and know what one another is thinking.  We have a great friendship, a ton of laughs, and try to go out for dinner a few times a year." 
Price also feels great gratitude for Ms. Couling as she says in her own words "there could not be a better person on the planet to be our high school secretary than Mrs. Couling.  Her outstanding work ethic, attention to detail, and consistent improvement of our "way of doing things" is only one part of what she provides.  More than the things I just mentioned is her big heart, which she uses to care about our students and staff— her caring is demonstrated daily to each of us blessed to work with her."
In her free time, she enjoys being around her husband and high school sweetheart of 27 years. She loves hanging out in their pool, having bonfires, watching football, and spending time with their wonderful children and grandbabies. Mrs. Couling has created so many bonds with our staff and students. We are all so lucky to have her as our secretary and we definitely need to shine some light on her for being so hard working.
View Comments (1)
About the Contributor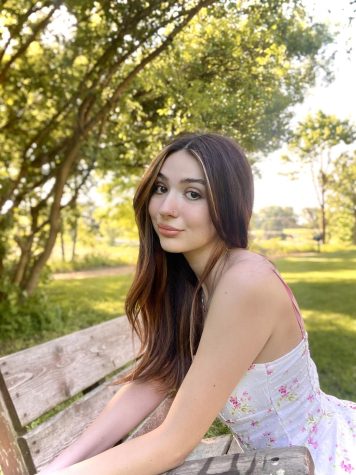 Savanna Gamet, Staff Writer
Hello! My name is Savanna Gamet.
I am a senior here at Concord High School.
This is my second year writing for the Chronicle.
When considering what...