Wrestling Preview
Wrestling is back at Concord High School; the fans are just as enthusiastic as the wrestlers. Concord has a long wrestling history, and this year looks to continue the tradition.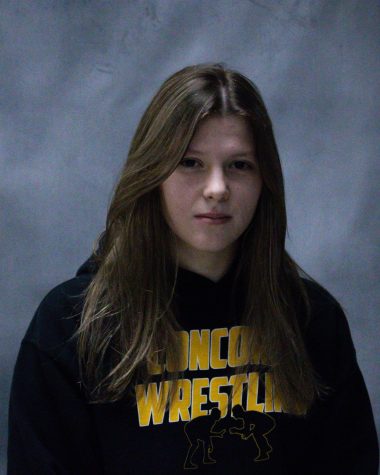 A new addition to the team this year is freshman Jordyan Metcalf. Jordyan has been wrestling for seven years now. Wrestling is a  male-dominated sport, but it is one that is seeing an uptick in female participation. When asked if Jordyan is underestimated because she is a female wrestler, she says, "I'm a female wrestler in a male-dominated sport, guys think that females do it for attention but in reality, we just want to prove that females can do anything." Jordyan first started wrestling because both her youngest brother and oldest brother wrestled. Soon after she began wrestling she learned about her cousins, The Grovers. Metcalf states that "they are the reason we have the 37th annual Grover invitational in their memory. They passed away in a fatal accident, but they live on in our memory as great people and wrestlers; I have always wanted to live up to them". 
Collin Thompson is a junior and a substantial piece of the wrestling team. Collin has been wrestling since seventh grade and has had some great inspirations. Collin states, "My great grandpa, grandpa, and dad all wrestled so I decided to try it out to see if I would enjoy it." Collin is one of the leaders of the team, and he has goals for this upcoming season. Last year Collin earned his spot at regionals, and this year Thompson would like to take it one step further and go to the State meet. Collin doesn't just have goals for himself but rather for the team too. Thompson says, "I believe the team is going to do great even with the small numbers we have. We have a good amount of first year wrestlers on the team this year, so in the next few years we will have a good team. Even though our te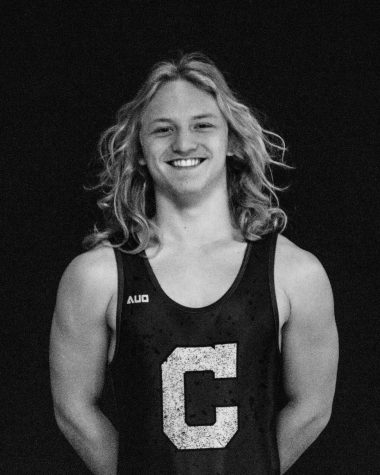 am is young, individually I believe we can all go far."
 To prepare for what this season has in store, Coach Maus has the team wrestling each day after school from 3:00-5:00 p.m. while even practicing during break. Practicing and conditioning are a key part of a successful season but also eating right and watching their weight is important. The Jackets are set up to be successful and are eager to show what they can do.
If you would like to come support the team, the 37th annual Grover Invitational is held at Concord, starting at 9:00 a.m. Around 14 teams should make an appearance at this event. Good luck to all of our wrestlers this year! We are looking forward to seeing what this season has in store for our team.