Girls Basketball Preview
JV and Varsity girls start the 2022 basketball season!
The sound of the shoes squeaking on the floor, balls bouncing, and cheering from the stands fills the air as another ball is shot into the hanging net. Basketball season is among us once again.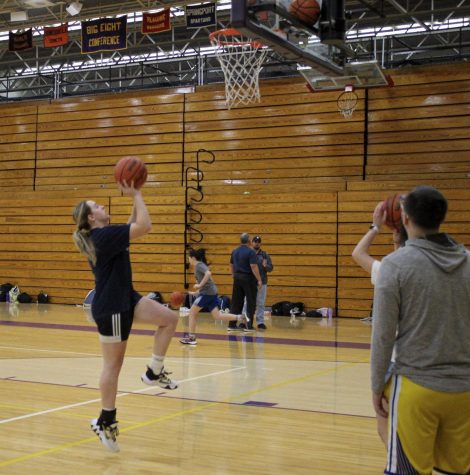 First, let's hear from this year's JV team. We have many new freshmen this year that will be contributing to the team along with some of the sophomore class.
Freshman Marissa Mandrelle expresses her excitement to become part of our high school basketball team: "I think that our JV basketball team is going to be great, and I'm so excited to start high school basketball."
Now for our Concord varsity team. These girls have played with each other for a while now and are excited for yet another season. 
Junior Maria Stevens has been a part of Concord's basketball program for a while now. She explains why she is excited about the upcoming season: "For our season this year, I'm really excited, our team is really young and we played together over the summer, and it was a lot of fun. Our team is a really close group and we have big hopes for this season."
Sophomore Hannah Stimer says that the team has been doing a lot of practices over the summer.  She shares, "I am really looking forward to the upcoming season. We put in a lot of work over the summer and I can't wait to see what both varsity and JV teams accomplish this year."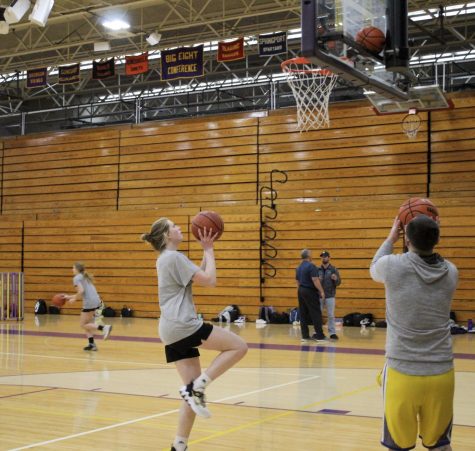 Ella Woolworth, a junior here at Concord, expresses, "I am excited about this season because even though we have a young team we have a lot of talent coming up, and I believe we will all work together very well."
Last but not least let's hear from our amazing returning girls' coach: Coach Doc Rando. "This year is going to be a fun year!!! We have some great returning players and some really good young talent coming from the new freshmen.  We're going to have some great scoring players on offense and some very intense defense! Add the intensity of Concord kids and we're going to surprise some people!! We'll be fun to watch. I advise everyone to come out and watch these girls play!!!  VERY EXCITED!!!"
You heard it here from the coach! The girls' team will be fun to watch this year! Be sure to come and support them at their next game on Tuesday, December 6th at Napoleon. Good luck to the girls' team this season!