Senior Spotlight: Luce Macchiavelli
Exchange student comes to Concord
A new student enters the Concord family: Luce Macchiavelli. She is full of energy, kind, and caring, which is why we are honored to have her as our senior spotlight of the week.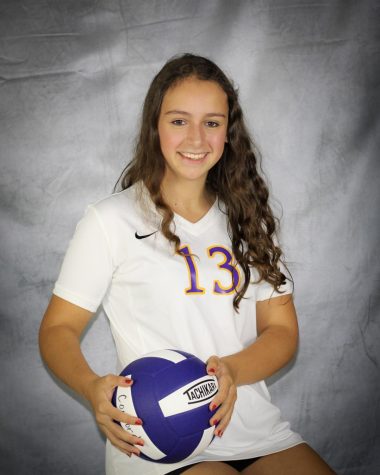 Macchiavelli explains what it is like to be an exchange student from Italy: "For the first month, everything was good, new, and exciting. But, it is also the most difficult because it is all new. I also didn't understand a lot of what people were saying, and I had to just kind of nod along.I started to miss my family. That is the good thing about going to a small school; everybody knows me, and there is always someone to talk to." She would like to thank who she is staying with, Layla Hellard, along with Ella Woolworth, Savanna Payne, Rylee Sinden, and Jenell Alvarez for making her feel welcome and comfortable.
Although Luce's family is back in Bologna, Italy, she cares for them and misses them. "My parents are separated but get along with each other pretty well. I live in my father's house, but we usually have dinner all together and I see my mother every day. I also have a beautiful dog." She is an only child but is really enjoying being part of a bigger family here. 
Luce's teammate and friend, Ella Woolworth met Luce right when she got here. "Luce is a very kind-hearted person who always makes sure everyone is doing good and in a happy mood. She is very sweet and can always make you laugh." 
Luce loves being a part of the Concord family. "I love the community. Everyone is so involved in sports, which makes it fun. I also really like the teachers."
Schools here compared to Italian schools differ in a few ways. "In Italy, we don't use computers, and teachers don't use technology. In class, they just teach, and give us lots of homework," she explains. "In Italy, teachers are more formal. Here the teachers are more kind and are interested in your life." Here, students are also allowed to talk with friends and ask them for help. In Italy, students are not allowed to talk to their friends. A huge part of our school is athletics. "In Italy, we have school sports, but no one plays them, most people play one club sport all year."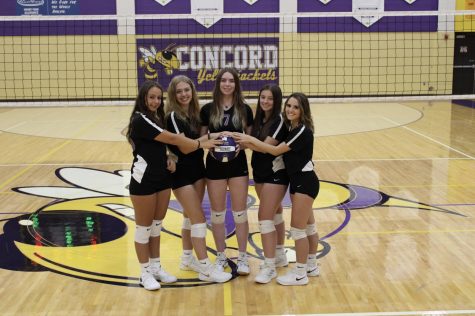 Macchiavelli is part of the Varsity volleyball team and has enjoyed this season. Her coach, Kathy Lehman explains what it is like having Luce on her team: "Luce has the brightest smile.  She is so friendly and eager to improve as a player.  It has been so much fun to coach her this season!"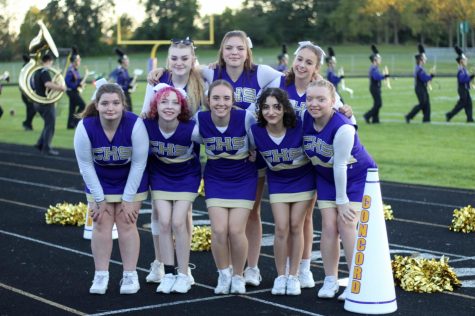 Luce has also found her love for a new sport: cheer. She contributes to the cheer team, with her energetic personality. Her coach, Mrs. Sigman says, "Luce has been a wonderful addition to Concord High School. She is extremely hard-working and determined. She never backs down from trying something new. Luce lights up the room with her presence and has been a joy to have in class and on the cheer team. I look forward to seeing what else Luce can do on and off the mat during competitive cheer season."
Her friend and teammate, Jenell Alvarez shares that  "Luce is brave, beautiful, and smart. She is able to learn a second language, do work from another country and still look good every day."
Education is important to Macchiavelli. "After high school I will attend the medicine and surgery university located in my city (I don't know if I will frequent the Italian or the international one) but I would also like to do another exchange year during college. I would like to become a surgeon or maybe a researcher in the medical field."
Luce decided to be an exchange student and is glad she did. "I always wanted to do it, but I wasn't sure if I wanted to do it in Spain or here. I chose here because the idea of the American dream (football games and cheer) was so exciting. I recommend the exchange program. It is fun and interesting, but sometimes a little difficult."
We are so happy to have Luce here. She has a great piece of advice that not only applies to exchange students but could apply to everyone. "You have to learn to enjoy yourself, and stop worrying about everything," she explains. We are so glad Luce chose to come to CHS and hope she enjoys the rest of her time here!