Senior Spotlight: Madison Coburn
This week the Chronicle is shining the Senior spotlight on Madison Coburn. Coburn is the President of NHS and treasurer of the class of 2023. She enjoys reading, walking Chance her dog, scrolling endlessly through Tik Tok, hanging out with her best friend Piper, and cuddling with her cat Lucky. 
She has loved being in student government, especially building the floats for homecoming. Her favorite classes are AP Chemistry and Senior Art. Hannah Jordan is a classmate and a friend of Coburn's. The girls have known each other since freshman year but never truly clicked as friends until AP Chemistry last year. Jordan expresses that three words she would use to describe Madi are, determined, hard-working, and smart. Jordan says her favorite memory with Madison was when they went out to dinner last year after the NHS induction.
Coburn had Mrs.Colangelo last year for AP Chemistry. Colangelo mentions that one of her favorite qualities of Coburn's is her determination, Colangelo adds that Coburn has a wicked sense of humor and is very sharp and clever; she always came up with zingers that made the whole class laugh. Colangelo mentions that her favorite memory with Coburn was last spring during AP Chemistry when she put on chemistry demonstrations for a few other classes. Colangelo shares, "I thoroughly enjoyed having Madi in AP Chemistry. On one hand, she was a normal junior in high school, always laughing and talking with the group, but behind the scenes, she was always so organized, serious about her academics, and most of all DETERMINED."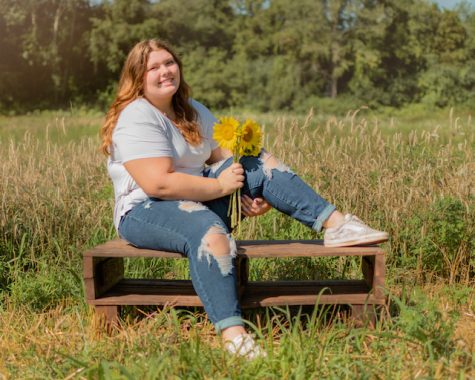 Coburn has not yet decided on what college she plans to attend, but college is definitely the next step. She plans on pursuing a career in biomedical engineering. Coburn gives the freshmen now and freshmen of years to come advice for coming into high school: "I would advise not to be afraid to join things, I remember being so scared to help with the float, but I went and loved it. Don't be frightened to go out and participate in functions like student council, student government, and eventually NHS."
We all would like to thank Madison for her leadership and wish her the best of luck in choosing the best college to pursue her career.