Concord welcomes a new coffee shop!
Trail Head coffee comes to Concord
Concord has welcomed a new business into the small town: Trail Head Coffee Shop! This small shop offers a new aspect of the town as well as another place for students, friends, and families to hang out.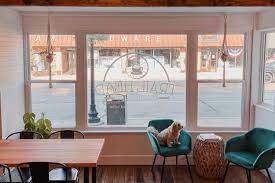 Becky Raut owns this company and has two employees: Jessi and Adia. She is thrilled to have been able to open Trail Head coffee. "I haven't always wanted to have a coffee shop, but when I started drinking coffee about 5 years ago, I loved it and wanted to learn more about the industry," Raut explains.  
With anything, some type of inspiration has to come from within. "I was inspired to open the coffee shop because of my love for coffee and community. I feel blessed to offer both to Concord and the surrounding communities. A coffee shop is a place to connect and meet up with friends and family. I love to see friends reconnect and enjoy great coffee drinks together."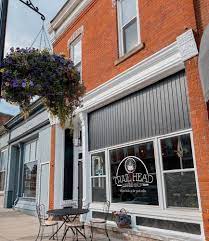 The coffee shop has many drink options, including cappuccinos, expressos, lattes, and the list goes on. "Our best selling drink is the Carmel macchiato but we have several other great tasting espresso drinks and smoothies." Coffee isn't for you? The menu is filled with many other options: Chai, matcha, hot chocolate, steamers, and tea are all available. 
Senior Madison Coburn has visited the new coffee shop: "The Trailhead Coffee shop is a cute place with a lively atmosphere. I have loved their lattes and friendly staff," Coburn explains. 
Former Concord Student, Summer Cole explains what she enjoys about Trail Head coffee,"So many things are just perfect about this place. Location, interior decor, coffee quality, and staff. My mom, sister, and I spent over an hour here enjoying each other's company and taking it all in. It was such a nice and relaxing experience."
The shop is open Tuesday through Thursday from 7:00 am – 2:00 pm and Saturday from 8:00 am – 2:00 pm. It is open at the perfect time to swing by and grab a coffee before or after work/school. 
"We are truly happy to be in Concord and the community has been super supportive. We have lots of events planned for this space in the coming months," Raut says. Stop by and support a local business while trying some delicious coffee!