First Year, First Impressions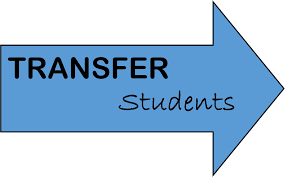 As we wrap up another year here at CHS, most students are adding this year's memories to the scrapbook. For students such as myself, this was our first year at this school. Although it was nerve-racking to switch schools after attending the same school for 11 years, this has been a very invigorating year for me. I had a much different experience here than at my previous school, and it was a much more pleasant experience.
Here at CHS, we are able to be ourselves and express our individuality without being judged or put down. Abe Reiniche commented on his move from the same school as me, saying, "There were a lot of people that welcomed me when I arrived, sports are a lot of fun here, and the teachers were a lot of help when I needed it."
Sophomore Karolina Shilling also transferred to Concord at the beginning of the year, and she shared her experience of her first year at CHS. "This year was good! The staff was always nice and supportive for me. All of my interactions with classmates have been pleasant, and no one has been rude to me in any way. Where I came from before, it was nothing like this school, and I really appreciate the students and staff here."
Much like Abe, I was immediately greeted by kind people, both staff and students and have been treated with the same amount of kindness all throughout the years. My tension was eased almost immediately, and I knew from the start that it was going to be a great year from start to finish. And it really was. I walk into class every morning with a smile on my face because I know it's going to be a great day, and the teachers and students have the same bright smile that enlightens the school environment. I am extremely lucky and honored to have the amazing teachers that I have had, and I will forever be grateful for their passion for helping students, and making me along with everyone else feel comfortable in this building. Here is to an amazing first year in the books, and I can't wait to return next year to see everyone again and to have another amazing year with all of you!
Thank you, Concord High School!