Senior Spotlight: Calvin Allen
A great motivator and team leader both on and off the football field are just two of the many positive characteristics that senior Calvin Allen possesses as described by many of his peers and staff members at Concord High School. 
Calvin has been dominating the football field since he was in second grade and has always excelled in all of his classes; so at some point, someone has heard of his many achievements both on and off the field. Coach Jesse Buck commented on his performance on the field saying, "Calvin Allen is a fierce competitor on the football field. When coming off the edge as a Defensive End, he was extremely difficult to guard and contain." To keep in top shape for football, Calvin likes to work out and run in his free time. For those days that he wants to relax, he enjoys playing video games such as Warzone and other high-intensity action games. He even commented that he's still playing the classic Wii console. 
When asked about his plans for after graduation, he said he wants to start his own landscaping businesses. He commented, "I'd rather be wealthy and have something to leave to my kids rather than just being wealthy." After working in landscaping for a friend of his dad's during his freshman and sophomore year, he was intrigued by the idea of having his own business and hopes to pursue that dream after high school.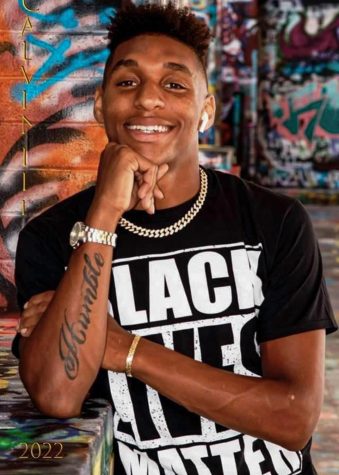 Calvin is a name here at Concord that no one will forget due to his friendliness and positive attitude that he gives us throughout the day. Students and staff were asked about Calvin as a whole, and Coach Max Clark had some words of affirmation for him. "Calvin is one of the funnest kids I've ever had in class [and] on the football field. As a student, Calvin always contributed and did his best in my classes. Calvin's motor and competitive intensity made him one of the best defenders I have ever coached. Calvin was without question the emotional leader of our team, and they always followed his lead."
His younger brother, Tyzjohn, says that, "Calvin is a great role model, and he's a huge inspiration to me and everyone around him." 
We here at Concord hope that all goes well with his landscaping business, and we wish Calvin the best of luck with his future endeavors!