2022 prom dress trends to look for
          It's prom season, and everyone has either gotten or is still looking for the perfect prom dress. Every year there are certain colors and patterns that become a trend. Despite the trends, traditional colors like shades of blue, red, and black are still super hot and classic. Here are the expected trends for prom 2022. 
When talking color, making a loud comeback are the 1980s with the expected hues of a lot of neon such as hot pink. For a more subtle look, the color of the year is periwinkle. To hop on the periwinkle trend you could go for lilac, light blue, or even purple.
Senior Karlee Gamet thinks that ¨ There will probably be an even mix of ball gowns and tight dresses. I think the color blue will be most popular.¨
Several other colors to look for are pink, emerald green, and rose gold. Design-wise embroidered prom dresses are the most popular and perfect for a statement look. Following that, hot stones, single shoulder, fitted styles, and leg slits will be very common. When talking about the 80s, look for designs that are heavily embellished with sequins, rhinestones, and other sparkly details. 
Senior fashionista Paityn Deforest forecasts that ¨some trends that we will see at prom this year will be more tight dresses, leg slits, and low-cut necklines. I also think the colors that people will wear this year will be more bright and out there.¨
Here are four prom themes you can strive for. If you are more on the free-spirited side, Boho is in! This style is all about embracing neutral colors, natural textures, and fabrics. To get the look find intricate embroidery and fun accessories like tassels and beading. The flowy trend is all about light silk fabrics and flowy drapes. This design has a romantic feel that is perfect for the princess look. These beautiful dresses are perfect for every body type, and you can get a flowy style in any dress style whether that's ballgowns or even mermaid. If you want to feel glamourous on prom night, the glam trend is perfect. This look is all about sequins, rhinestones, and luxurious fabrics. If you're looking for a classy and sophisticated look, the sophisticated trend is perfect for you. This style is all about timeless elegance, with solid silhouettes and elegant fabrics such as satin. 
Let's make this prom better than any other whether you decide to go original or try a trend or two. 
Leave a Comment
About the Contributor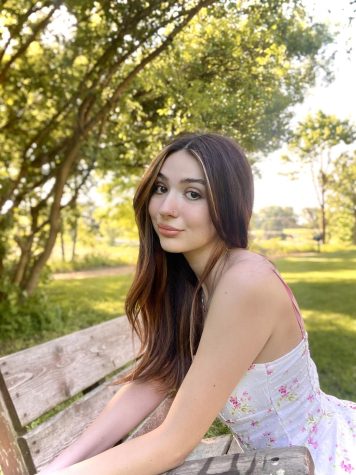 Savanna Gamet, Staff Writer
Hello! My name is Savanna Gamet.
I am a senior here at Concord High School.
This is my second year writing for the Chronicle.
When considering what...