Senior Spotlight: Kayla Miller
A person who is considerate, kind, and caring is such an important aspect of our community, which is why we are honored to shine our senior spotlight on Kayla Miller. 
Kayla has a bright future in front of her. She is planning on attending college at Grand Valley State University. From here, she hopes to become a social worker. This career has been a dream of hers since she was only 13.  "Since I was young I have been a very independent person and always taken care of myself. I got a job the same week I got my license, and when I lost that job, I had one the next day. I am a self-determined person and will accomplish anything that I put my mind to, so, when I fully decided to become a social worker, I educated myself and learned that I want to be a CPS worker at first and then a pediatric therapist," she explains.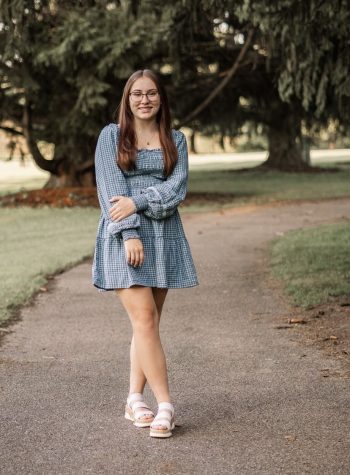 Thinking about the future is sometimes difficult. "In 20 years I see myself living right outside of a city in a house with my family. I have never tried to picture too far into the future because I just want to be happy and feel proud of what I was able to accomplish," says Miller.
Kayla also does many activities outside of being a student. "I am a member of NHS. I also am the leader of the yearbook two years in a row. I also co-lead a group called the Puppy Protectors with Paityn DeForest and Madison Connelly and have for the past three years. We have donated many supplies and over $500 to the Jackson Animal Shelter." Miller also explains that "these clubs have shown me that I can be a great leader when I really feel passionate about what I am participating in. Being able to accomplish so much in the past three years and self-lead with the puppy protectors has shown me I am ready to take on things that I may not feel prepared for." Kayla is also the libero for our volleyball team. That's her favorite too, because of the position she plays. Outside of school activities she enjoys being out and about. "I love to go out and do things. If I could spend the whole day at the mall, I totally would. I love to also be lazy and lay in bed and watch shows like Grey's Anatomy and Criminal Minds over and over. My favorite thing to do above anything is hanging out with my little brother and playing board games with him," Kayla explains.
Hadley Kettwich is one of Kayla's closest friends. "Kayla is like the mom of our friend group. She is so caring and outgoing; she is always there if we need her," she explains.
Mr. Reiniche has really enjoyed having Kayla as a student. "Kayla is not only a fantastic student but a tremendous person as well; she's intelligent, self-motivated, friendly, and a first-class individual!  I am truly going to miss her after she graduates," he says.
Mr. Couling has always enjoyed having Kayla as a student. "I think Kayla is an awesome senior.  She is always helpful to others in the class…she has a warm personality that others like to be around.  My advice would be to her would be to follow your dreams… you have the abilities and personality to do great things," he explains.
Graduating high school and becoming more independent is a hard part of life. "One thing that I am going to miss about high school is being able to see the people that I've grown up with and all I know. We all have been there for each other all through the majority of each other's lives and now we are all leaving," Kayla says.
 Miller thanks her parents for the person she is today. "I think a big part of who I am today comes from my parents. My parents had me at a young age and were still figuring their lives out as I was growing. This taught me to be independent and strong and to always work hard for what I want. They have shown me that even though you may make some mistakes in the beginning there is always time to decide what you want for yourself and work towards it until you accomplish it."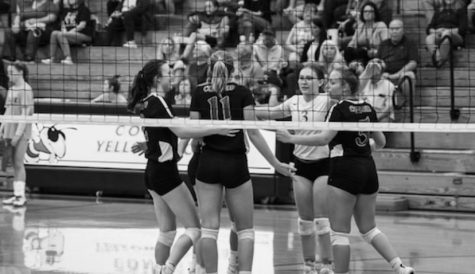 Kayla wants to leave upcoming freshmen with this piece of advice: "…to take advantage of all the time they have left. Everyone tells you that high school really goes by fast, but you don't realize how fast until you're almost done. Take advantage of all the things that are provided… for you. I lost a lot during my high school experience because of covid, and if I could have taken advantage of that early in my high school experience, I would have." We all wish Kayla the best of luck as she starts her adult life.