Boys first district game of the season
Concord boys basketball face Leslie on Wednesday.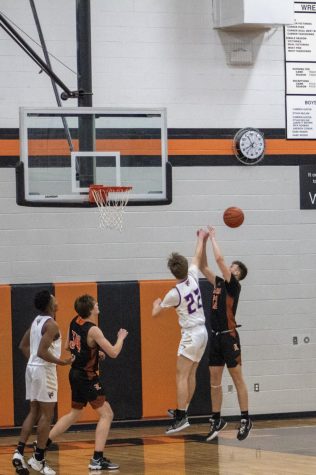 The boys faced Leslie tonight in their first district game this season. The half-time score was 23-11. Concord continued to work, taking the win for Concord. The final score was 44-32. 
Graeley Sprague was the top scorer of the night, adding 15 points for the team. Mehki Wingfield and Omarion Culliver each added 8 points. Jonathan Mikovits contributed 6. Anthony Evans and Isaac Waldron scored 4 points each.
Isaac Waldron is the point guard for our team. He explains before the game what they need to do in order to win. "In order for us to win, we need to play our defense and simply execute on the offensive side," Waldron says.
Varsity Coach, Marcus Gill explains what the game looked like and what they did well. "Both teams played really hard, and it was a hard-fought game. I think our defensive intensity is what won us the game. We did not play well offensively but made enough plays to win. We talk about controlling the controllables all the time. We can't control if we make shots, but we can always play hard and play defense, and I think we did that", Gill says.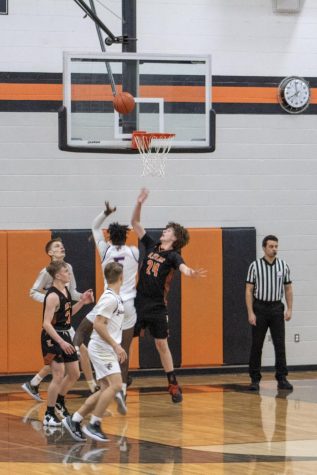 Come support the boys' team as they advance in districts this Friday. They will face our rivals, Homer at Leslie High School. Be there and be loud!