Pet Therapy Day
What is the event about?
Dogs are some of the most lovable creatures in the world, and seeing a cute dog makes us fall in love with them almost instantly. Most of the time,  you'll just want to sit down and be surrounded by them and pet them all at once. Well, on February 23, 2022, the Jackson County Animal Shelter volunteered to bring in some of their rescue dogs to arrange an event they call "Pet Therapy." The way it works is simple and quite adorable. You pay a fee for a specific amount of time you want to spend with the dogs, you sit with the dogs, and you become surrounded by these precious animals that have been rescued. Each of the dogs that attended the event were very loving and liked to receive love from everyone that participated in this event. 
What is the purpose of Pet Therapy?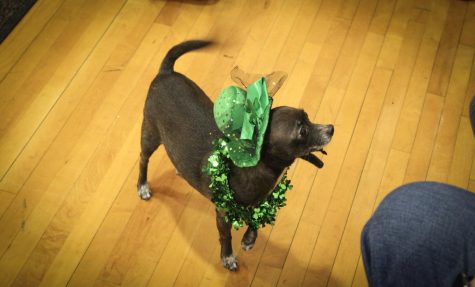 The Jackson County Animal Shelter hosts these events all around the Jackson area to raise awareness and to raise money for themselves or for the organization that they're hosting for, such as our Senior class. In our case, Pet Therapy raised money for the Seniors to go towards various expenses such as luncheons, and a class gift. They raise the money for themselves to pay for basic commodities, like food, blankets, and surgeries for the animals that need it. Junior Aubrey Peterson said, "It's a really great event! The dogs are super cute and the money goes to a great cause."
Ways to help the animal shelter…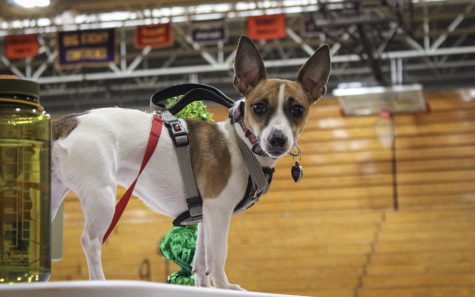 Of course, the best way to help both the volunteers and the animals is to adopt. This eases the capacity of the shelters and most importantly gives animals a second chance to go to a loving home. The animal shelter also accepts donations of all kinds, such as money, food, blankets, toys, and other supplies. If you would like to visit the shelter, or read more about what they do, visit them at http://animal.jacksonnc.org/ or visit their Facebook page at https://www.facebook.com/jcasmichigan. Remember to adopt, don't shop.