Senior Spotlight: Rylee Weeks
Rylee Weeks' close friends Kayla Miller and Hadley Kettwich would describe her as fun, hardworking, and spontaneous, which makes us very honored to have her be our senior spotlight. 
As the Student Council President, Rylee is someone who has a passion for leadership. She hopes to continue pursuing this passion after high school. In the fall she will be attending Central Michigan University to get her bachelor's in Business Administration, majoring in Marketing and minoring in Event Planning. "My dream job would be running my own business and being the CEO," says Weeks. 
All throughout her life, Rylee could never figure out who she was or what she was passionate about. It wasn't until she met her favorite teacher Mrs.O who showed her what she was capable of. "She helped me discover my passion and made me feel comfortable in who I was. She helped me grow as a person and leader. She grew my confidence and helped me expand my comfort zone." Rylee is forever grateful for Mrs.O. 
The feeling is mutual as Mrs.O feels grateful to have known Rylee these past 4 years. "She is so fun and I can always count on her."  She knows how capable Rylee is and knows she will do great things. "I hope she never loses the drive she has." She can't wait to see what Rylee accomplishes.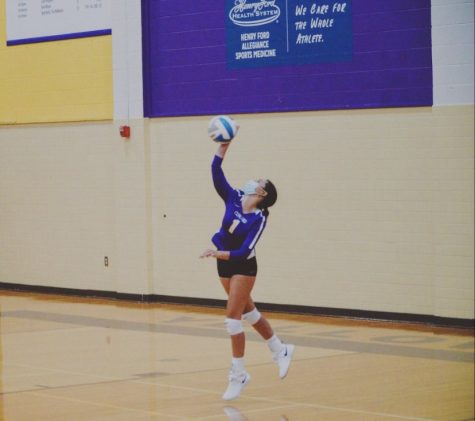 When Rylee is not overachieving in school, she is playing varsity sports. She plays volleyball, competitive cheer, and runs track, her favorite being volleyball. "I've come to love volleyball, I've played it my entire life and it has grown on me." Volleyball was always so fun for her, especially because everyone remains close.
Hanging out with friends is one of Rylee's favorite things to do. She loves going to the beach and jamming at the pool in the summer with her besties. Kettwich says, "She is so fun, she is always up to do anything, she is a go with the flow type of person." Anyone who is lucky enough to know Rylee knows they can't have an interaction with her without hysterically laughing.
Rylee is going to miss all of the activities within the school. She especially loves Homecoming, Snowcoming and preparing these events. She really enjoys going to games and being a part of the student section; she loves the energy the student section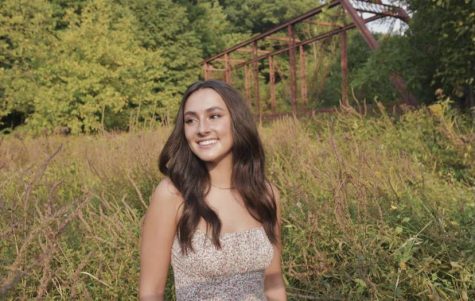 can bring for the players. "I love being a part of school spirit."
Since Rylee is leaving high school we asked her if there was any advice she would give her younger self and other young students coming into high school. "I would say don't be afraid to step out of your comfort zone and have fun, just live in the moment." While we're on the subject of advice, we'll include a piece of advice that Mrs.O has for Rylee: "I would tell her to have confidence in herself, she is so capable and she is gonna do such great things, she will move mountains."
It's not often that a writer has the opportunity to highlight the success of someone she loves so much. I am very proud of my best friend, and all that she continues to accomplish. It's been so fun writing this article about her. I hope you continue being so passionate about your life.