Christmas Band Concert
       On December 14th our Concord High School band welcomed us with the traditional Christmas Concert. Every year, they surprise us with their spectacular classical Christmas tunes to get us in the spirit of the holidays. 
Mr. Specht the band director says that ¨the high school band performed extremely well. Our focus and musicianship were the best I've seen all year. The music conveyed grief, beauty, joy, celebration, anger, and fury.¨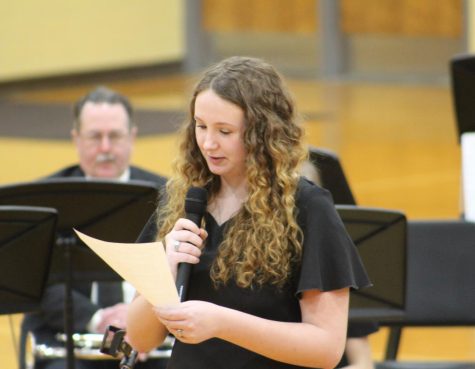 The band played four pieces last night: ¨White Christmas¨, ¨On an Olde English Carol¨, ¨Santa the Barbarian¨, and ¨Sleigh Ride¨. They ended the concert with Sleigh Ride since it is a beloved tradition. Last year the band worked very hard on White Christmas, but they did not have a concert and unfortunately couldn't play it, so this year they made sure to play it extra well for the audience.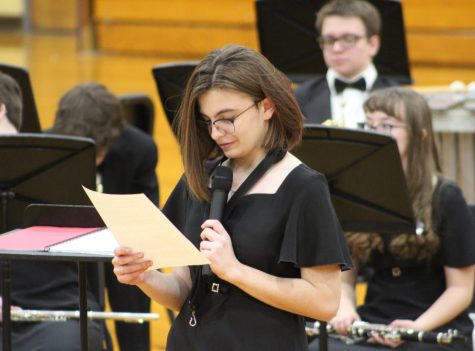 Senior Abby McConnell describes that last night's concert was ¨a bit worrisome, but everyone came together to go above and beyond to do their very best and I am very happy with the turnout and proud of my bandmates.¨
Not only does having a Christmas performance right before break gives the band a chance to show their growth and get people in the holiday spirit but it also gives them the chance to have a fresh start with new music to learn when they return from break. so it just makes sense why the band has a concert around this time every year.